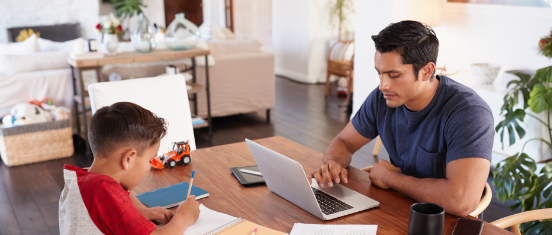 "I DIDN'T KNOW"
Unfortunately, That Excuse Doesn't Replenish Your Bank Account, Resolve A Data Breach Or Erase Any Fines And Lawsuits.
Sign Up for Our

FREE "Work From Home Tip of the Week"

And Always Stay One Step Ahead of Hackers and Cyber-Attacks Even When Working From Home During the Pandemic.
It's Coming
That day a hacker steals critical data that renders your office useless…
That day when your bank account or credit card is compromised…
Or that day when your customers' private lives are uprooted.
Cyber criminals and hackers are constantly inventing NEW ways to infiltrate your company, steal your assets and disrupt your life. With millions of people working from home, they are capitalizing on the decrease in security and constantly scheming up new and sophisticated ways to hack you. The ONLY way to STOP THEM..
Protect What's Yours Even While Your Staff Works Remote
Sign Up to Receive Our FREE "Work From Home Tip of the Week"
No Catch. No Obligation.
Just Week After Week Of Timely Tips
To Keep You One Step Ahead Of Hackers.
Important! We hate spam as much (or more!) than you and promise to NEVER rent, share, or abuse your e-mail address and contact information in any way.
You Must Constantly Educate Yourself On How to Protect What's Yours!
Now — for a limited time — we have the PERFECT way to help reduce your risk and keep you safe during this Work From Home surge! Simply sign up to receive our FREE "Work From Home Security Tip of the Week".
We'll send these byte-sized (IT pun, sorry), quick-read tips to your email inbox. Every tip is packed with a UNIQUE and UP-TO-DATE real-world solution that keeps you one step ahead of the bad guys. And because so few people know about these security secrets, every week you'll learn something new!