Clint Brinkley will team up with other leading IT professionals, including IT Expert, Robin Robins, to release the new book, You Are The #1 Target, a collaboration of expert advice on the Information Technology industry.
The Woodlands, TX – April 15, 2019 – CEO of Your Business Solutions, Clint Brinkley, recently signed a publishing deal to co-write the forthcoming book titled, You Are The #1 Target, published by TechnologyPress™ LLC. In addition to Clint's expertise, the publication features content from leading IT Marketing Consultant, Expert and Author, Robin Robins. The book will be released under the TechnologyPress™, an imprint of CelebrityPress® LLC, a leading business book publisher that publishes books from ThoughtLeaders® around the world.
You Are The #1 Target is tentatively scheduled for release in Summer of 2019.
A portion of the royalties earned from You Are The #1 Target will be donated to the St. Jude Foundation.
Clint Brinkley was selected to be in the book due to his willingness to share his vast knowledge about the IT industry. His professional expertise makes him an asset to the publication and will surely benefit a wide range of readers.
For more information about the upcoming release visit www.CelebrityPressPublishing.com.
About Clint Brinkley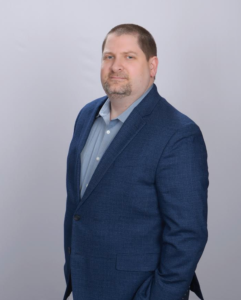 A self-described problem-solver on a tireless chase for success, Clint Brinkley is widely-known as a self-made man who understands that nothing good in business — or life, for that matter — comes without sharp determination and a thirst to excel.
As the CEO of Your Business Solutions, an industry leading Managed Service Provider (MSP) and Cyber Security firm he founded in 2004, Clint knows that, for some, success comes in the form of forging the path for your own venture, learning from the mistakes of your predecessors, and building a business all your own.
The inspiration to build and create Your Business Solutions grew from years of working inside the IT and technology industry and was, ultimately, born as the result of the tangling frustration of watching managers, CEOs, and business owners make poor decisions that dramatically affected their companies.
It was after (yet another) stint at a tech business that was brought to its knees by poor management decisions that Clint decided something impactful– if he was going to work for anyone and take ownership for mistakes and successes, he was going to work for himself.
Through collaboration, observation, and taking several notes on "what not to do," Clint developed Your Business Solutions in 2004. Now, Your Business Solutions is expanding from their headquarters in The Woodlands, Texas into multiple cities and proudly serves dozens of clients across the continental United States.
The biggest influence for Clint – and the one to whom he credits his tenacity, determination, and drive – is his father, Ray Brinkley.
From a young age, Clint took note of the continuous dedication his father allotted to several business adventures. It was from his father that Clint learned the building blocks of success – focus, self-sufficiency, and an emphasis on communication.
Beyond that, Clint credits the power of observational learning, self-education, and investing time and effort into both his current success and future endeavors. While recognizing the importance of formal education for some, Clint credits his drive to self-motivating factors and continues to spend his time consulting with mentors, reading everything he can get his hands on (both his home library and Audible queue are overflowing), and seeking out relevant information.
But Clint's sheer, unrelenting drive for success isn't the only secret to his business savvy. Much of his business philosophy centers around taking ownership of everything – failures, success, and everything in between.
Clint's success was hardly overnight – in fact, it was over 20 years in the making – but with business, that's sometimes just the way it goes. For Clint, it's only through creative problem solving, an overemphasis on communication, and the willingness to anticipate and eliminate the obstacles in your way.
It doesn't matter how thick the wall is — Clint is always determined to go through it.
About TechnologyPress™:
TechnologyPress™ is a leading business and technology book publisher that publishes books from thought leaders around the world. TechnologyPress™ has published books alongside Robin Robins and other Cybersecurity experts. TechnologyPress™ is an imprint in partnership with CelebrityPress® LLC. CelebrityPress® has published books alongside Jack Canfield, Brian Tracy, Dan Kennedy, Dr. Ivan Misner, Robert Allen, Michael Gerber, Tom Hopkins, and many of the biggest experts across diverse fields.
Contact
Mandy Tawbush
Dicks + Nanton Celebrity Branding Agency®
800-980-1626
info@celebritypresspublishing.com