Access Control
Manage public and employee access to sensitive areas and prevent intruder entry from your central command center or on your mobile device
Controlling access to your property — and to specific zones within your property — is fundamental to your safety and the safety and confidentiality of your physical and digital assets. Restricting physical access to designated facilities is easy with Your Business Solutions's Access Control systems. You determine who gets into buildings, parking lots, and offices — and who stays out.
Our Access Control systems save you the cost of changing the locks every time an employee moves on or a key goes lost or unaccounted for. With Your Business Solutions Access Control, you can track individual users for full accountability. Receive full, automated documentation of who used access permissions at any given location, on any specific day or over any given time period.
We can recommend, install, and configure any level of access control you need, from basic keypads to biometric scans, for any-sized business, with single or multiple venues.
The benefits of Your Business Solutions' Access Control systems are clear:
Detailed logs of user access by location, date, time, or user
Group and individual restrictions for designated rooms and/or spaces
Theft and trespass deterrence
Easily changeable access permissions
Mobile monitoring of access permission usage on any device, from anywhere in the world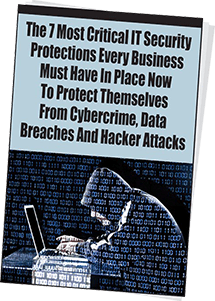 Fill Out This Form To Receive Your FREE Report: "The 7 Most Critical IT Security Protections Every Business Must Have "