Cloud Computing
Cloud Computing solutions from Your Business Solutions give you affordable access to greater security, mobility, and scalability
Cloud computing is more than a fashionable buzzword, it's one of the best and most affordable ways small- and medium-sized businesses can streamline workflows and enhance productivity. More efficient and easier to manage than legacy, on-premises systems, Your Business Solutions's Cloud Computing cuts out ongoing maintenance and new-hardware acquisition spending, saving you money in the long run.
We'll handle the setup and maintenance and migrate you IT assets to the cloud so you can start enjoying anytime, anywhere access to all your networks and data from any device. Plus, with our off-site platform, we're able to implement stringent cybersecurity protocols and regular network maintenance that keeps your system humming at peak performance.
Cloud computing solutions from Your Business Solutions let your team work from wherever they are, and the migration and setup process is a breeze. Call today to see why everyone's talking about the cloud.
Your Business Solutions's Cloud Computing solutions give you access to:
More space – since you no longer need to make room for bulky servers
Enterprise-level hardware – to improve your data and networks' security and performance
Greater mobility – when you're able to work and collaborate from wherever you are
Cost savings – with no more need to spend on hardware acquisition and maintenance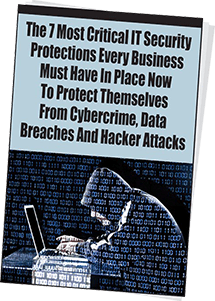 Fill Out This Form To Receive Your FREE Report: "The 7 Most Critical IT Security Protections Every Business Must Have "