IT Project Management
Professional project management for new IT implementation and consulting is just a phone call away
All IT projects Your Business Solutions manages begin with a consultation so our technicians always understand your organization's needs and priorities. Our technicians start with a timeline that's in accordance with your goals and needs — and we stick to it.
From interruption-free installations that leave your workflows unaffected to post-project follow-ups and support, we're with you every step of the way. We deliver on time and within budget, and we aren't finished until everyone is comfortable with their new technology.
No matter the size of your upcoming IT project, if you need the resources and expertise of professional technologists, speak to a Your Business Solutions project manager today.
Partnering with Your Business Solutions on your next IT project means you gain access to professional-level:
Expertise – a team of professionals with decades of knowledge and experience
Planning & Prioritization – current IT infrastructure assessment and help prioritizing needs
Customization – individual consultations so your technical and organizational needs are understood and planned around
Consulting – a professional perspective on your project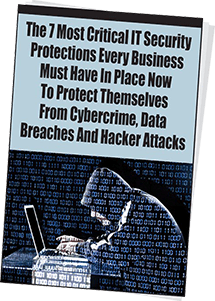 Fill Out This Form To Receive Your FREE Report: "The 7 Most Critical IT Security Protections Every Business Must Have "