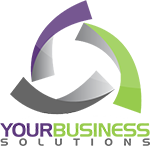 FOR IMMEDIATE RELEASE
Clint Brinkley
CEO, Your Business Solutions
(713)-277-7799
Clint.brinkley@ybs.us
YOUR BUSINESS SOLUTIONS OPENS NEW LOCATION IN DALLAS, TEXAS
IT Solutions Company Opens Doors to New Location in Dallas to Better Serve Local Businesses
[Dallas, Texas, November 2018 —] On October 1, 2018, Your Business Solutions officially opened its doors to their new Dallas, Texas office. As the second official location for the IT solutions company, the YBS office at 1590 N. Dallas Parkway, Suite 400, Dallas, Texas, creates a thrilling new adventure for YBS that grants the business, and the customers in that area, a wealth of opportunity.
The newly opened space represents a chance to not only create a presence and better serve customers in the Dallas-Fort Worth metroplex but also a chance to continually grow and create solutions for present and potential YBS clientele nationwide.
"This expansion creates an opportunity to better support our current clients, but also opens up new opportunities to serve new businesses as well," said YBS CEO Clint Brinkley. " With our new location, we're able to leverage our personnel to aid clients in this region, as well as provide our knowledge, years of expertise, and training to new businesses in the DFW area."
Tammy Driggers, a Senior Solutions Engineer at YBS who will often work out of the new Dallas location, said she believes the new office space will help to continuously improve YBS, provide local business with the IT solutions local businesses could be lacking, and bring IT services, as well as security services, to companies of all sizes in the Dallas area and beyond.
"This company is versatile," said Driggers. "It's great to be able to serve businesses of all sizes – whether they're small shops, medium businesses, or large corporations, we have the skills, resources, and knowledge to fit any and every niche."
This new space, which has been up and running for nearly a month's time, will grant YBS the opportunity to impact DFW with a broader base for all of its offerings and provide a location to help best ensure customers needs are met with professionalism, timeliness, and efficiency.
Your Business Solutions, an IT company founded and based in Texas, has been a prominent, supportive solution for IT management, security, and services, since early 2004. With experienced technicians, driving innovation to improve our clients' businesses, and the continuous ability to adapt and evolve with our clients' ever-changing needs, we've continued to grow and serve customers in Texas, and beyond, blossoming into a business with nationwide services. At YBS, we strive to continuously eliminate technology headaches, solve client security issues, and continue to allow you to enjoy improved proficiency for your business while never sacrificing the bottom line.
For a better glimpse into how YBS can help serve your business – whether it entails IT services, security measures, data protection, phone solutions, cloud computing, or your own relocation services, visit https://www.ybs.us/
###
For more information or questions about the new location, please reach out Clint Brinkley, CEO of Your Business Solutions at (713)-277-7799 or email at clint.brinkley@ybs.us